Graduate Exam: GMAT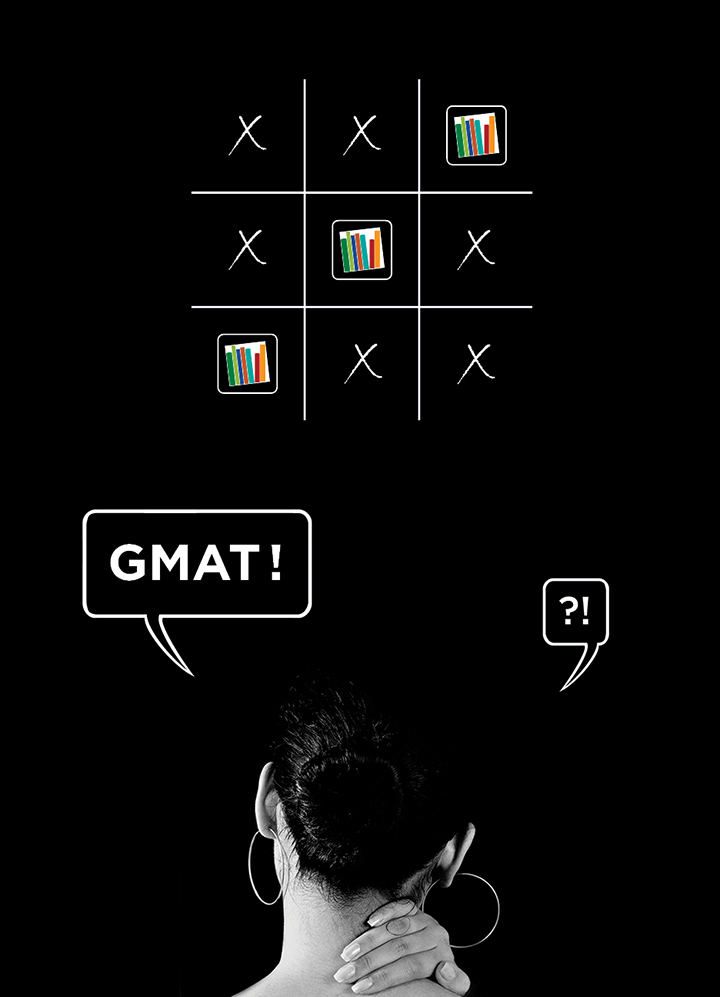 What is GMAT and Who Takes It!
The Graduate Management Admission Test, or GMAT, is an important part of the business school application process. The GMAT is a multiple-choice, computer-based and computer-adaptive standardized exam that is often required for admission to graduate business programs (MBA) globally.
Already decided to book a tutor? Contact us to sign up for your first session now! More about our one-to-one Graduate Exam Study Packages.
GMAT format and Test Structure:
The GMAT™ Exam Has Four Sections:

Analytical Writing Assessment: measures your ability to think critically and to communicate your ideas
. Book your tutor now!
Integrated Reasoning: measures your ability to analyze data and evaluate information presented in multiple formats
. Book your tutor now!
Quantitative Reasoning: measures your ability to analyze data and draw conclusions using reasoning skills
. Book your tutor now!
Verbal Reasoning: measures your ability to read and understand written material, to evaluate arguments and to correct written material to conform to standard written English. Book your tutor now!
In total the test takes just under 3 1/2 hours to complete, including two optional breaks.
Control Your Test Taking Experience

When you arrive at your test center, you have the flexibility to choose from three options for your exam's section order:

Analytical Writing Assessment, Integrated Reasoning, Quantitative, Verbal

Verbal, Quantitative, Integrated Reasoning, Analytical Writing Assessment

Quantitative, Verbal, Integrated Reasoning, Analytical Writing Assessment

This choice simply gives you more control and flexibility to take the GMAT exam based on your strengths and testing preferences
Unique and Exclusive Features of our Prep Programs:
Evaluation Session: Designed to assess your skills in different sections of the exam
Personalized Study Plan: Customized based on your results, focused on your objectives, and planned in accordance with your schedule to guarantee maximum efficiency
Ongoing Assessment (Practice Tests): Performed by your tutors to provide continuous feedback on your progress as well as the effectiveness of the instruction
Discounted First Session: Pay only for one session, taking advantage of a 3-hour evaluation session at a 30% discount. Loved your first session? Register for the best package based on your needs. Make your decision once you are completely satisfied; we want you to LOVE your experience with Hit the Books!
Expert Instructors: Your instructor will be a PhD/MSc/MBA holder with a minimum 5 years of teaching experience who specializes in a specific area of your graduate exam. That makes a huge difference and contributes to Hit the Books' reputation for excellence!
Compare!
See how our 1-to-1 GRE tutoring rates compare:

Sign up for a trial session NOW and experience the Hit the Books difference
In-Person or Online Tutoring - Your Choice!
Come to our office and take sessions in a focused classroom environment OR learn from home with our Online Tutoring option, available for all one-to-one sessions.
Need to Pass Other Graduate Exams?
>> DAT >> GMAT >> LSAT >> MCAT >> OAT >> PCAT
…And more! If your exam is not on this list, please contact us. We'll be happy to help you!