Graduate Exam: GRE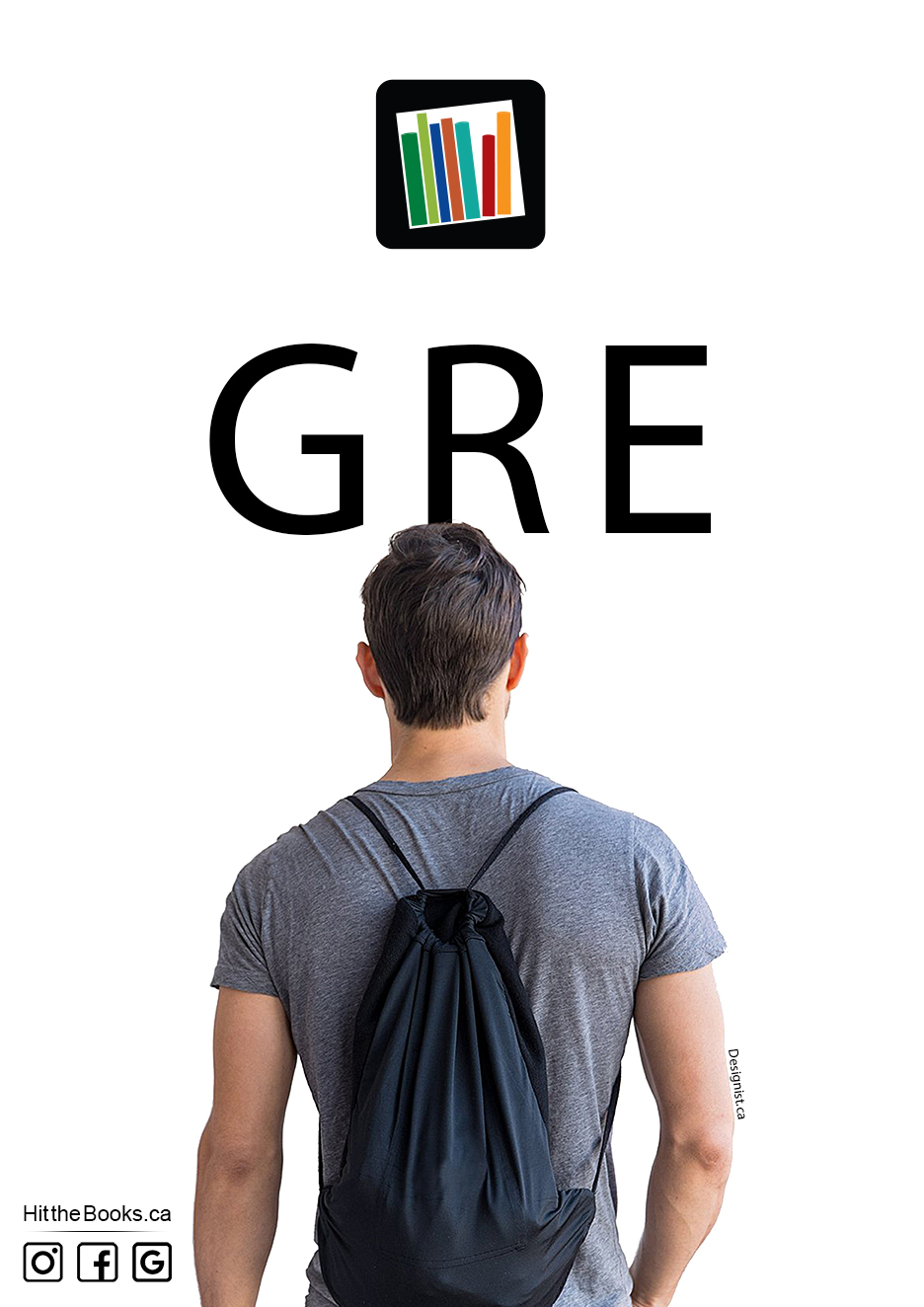 What is GRE and Who Takes It!
A strong GRE score provides a great boost to a graduate school application, no matter where you are applying. Prospective graduate and business school applicants from all around the world who are interested in pursuing a master's, specialized master's in business, MBA, J.D. or doctoral degree take the GRE General Test. Given the importance of this test, we are determined to help you succeed. Our tutors and administration have over ten years of experience helping students perform their best on this test. We can confidently guide you in creating and carrying out a study plan.
Already decided to book a tutor? Contact us to sign up for your first session now! More about our one-to-one Graduate Exam Study Packages.
Where and When Do People Take It?
The GRE General Test is available on computer at more than 1,000 test centers in more than 160 countries. In most regions of the world, the test is available on a continuous basis throughout the year.
GRE format and Test Structure:
This test consists of multiple choice and writing tasks. Besides a few questions that will remain unscored, which may be questions that are being tested for future tests, the total number of scored multiple choice questions is 80. The overall time is approximately 3 hours and 45 minutes.
Analytical Writing: Two 30-minute writing tasks ("Analyze an Issue" and "Analyze an Argument"). 60 minutes. Book your tutor now!
Verbal Reasoning: 40 multiple choice questions (divided into two sections of 20 questions each). 60 minutes. Book your tutor now!
Quantitative Reasoning: 40 multiple choice questions (divided into two sections of 20 questions each). 70 minutes. Book your tutor now!
Scoring: The Verbal and Quantitative Reasoning sections are scored on a scale of 130-170, in 1-point increments. The Analytical Writing section is scored from 0-6, in half-point increments.
Unique and Exclusive Features of our Prep Programs:
Evaluation Session: Designed to assess your skills in different sections of the exam
Personalized Study Plan: Customized based on your results, focused on your objectives, and planned in accordance with your schedule to guarantee maximum efficiency
Ongoing Assessment (Practice Tests): Performed by your tutors to provide continuous feedback on your progress as well as the effectiveness of the instruction
Discounted First Session: Pay only for one session, taking advantage of a 3-hour evaluation session at a 30% discount. Loved your first session? Register for the best package based on your needs. Make your decision once you are completely satisfied; we want you to LOVE your experience with Hit the Books!
Expert Instructors: Your instructor will be a PhD/MSc/MBA holder with a minimum 5 years of teaching experience who specializes in a specific area of your graduate exam. That makes a huge difference and contributes to Hit the Books' reputation for excellence!
Compare!
See how our 1-to-1 GRE tutoring rates compare:

Sign up for a trial session NOW and experience the Hit the Books difference
Need to Pass Other Graduate Exams?
>> DAT >> GMAT >> LSAT >> MCAT >> OAT >> PCAT
…And more! If your exam is not on this list, please contact us. We'll be happy to help you!